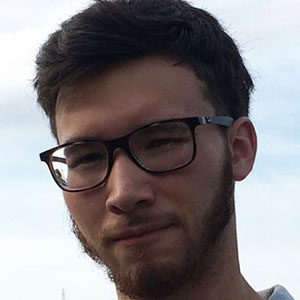 "I chose to study at Penn because I liked the flexibility of the curriculum – it gave a good core foundation for everyone, but allowed you plenty of freedom to specialize in the particular aspects of data science you enjoyed most."
---
Advising Hours:
Degree(s) M.S.E. in Data Science, University of Pennsylvania

Hometown: Staten Island, New York

What field of Data Science are you interested in?
Artificial Intelligence
What drew you to study Data Science at Penn?
Data Science blended together a lot of individual things that I enjoyed and studied, namely mathematics, statistics, and computer science, so it seemed like something I would enjoy. I chose to study at Penn because I liked the flexibility of the curriculum – it gave a good core foundation for everyone, but allowed you plenty of freedom to specialize in the particular aspects of data science you enjoyed most.
What are some classes that you have particularly enjoyed and why?
CIS 545 (Big Data Analytics) was a great introductory data science course – it gave a brief but descriptive look into a lot of different aspects of data science, which helped provide important foundational knowledge as well as allowed you to see what you liked the most. Additionally, I enjoyed CIS 530 (Computational Linguistics) – there were a lot of cool assignments, which allowed us to get some hands on experience with real NLP tasks while showing us how to actually apply the concepts we had been taught in class.
What internships have you had? If you know your post graduation plans, please include here.
I have had an internship for the past 2.5 years at a startup company in Philadelphia called NeuroFlow. I started there when I was in undergrad at Temple University, and have stayed on as a Data Science Associate there for a little bit now. NeuroFlow helps provide technology enabled behavioral health integration, and my internship consists of analyzing data from our web platform/mobile app to help create predictive algorithms and general reporting dashboards.

What advice do you have for new students?
Don't be afraid or too shy to reach out for help/assistance! The curriculum can be challenging and the workload is not light – but remember that everyone else in the program has gone or is going through it as well, and if you reach out most people are glad to lend a hand or form a study group!