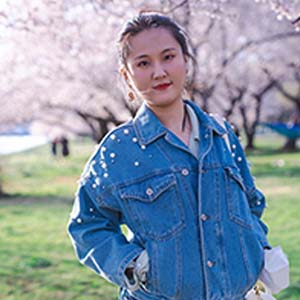 "Never restrict yourself into one specific field. Penn is a good place to explore different topics, field and schools!"
---
Contact Information: hexiangl@seas.upenn.edu
Degree(s) M.S.E. in Data Science, University of Pennsylvania

Hometown: China
Which field of Data Science are you interested in?
Machine Learning, Statistics, NLP

What drew you to study Data Science at Penn?
Penn is ranked as TOP10 Universities in US, which attracts student all over the world. It also has a good reputation in education, so it is a good place to study.
What are some classes that you have particularly enjoyed and why?
CIS545: Dr. Davidson and Dr. Ives are nice teachers and it is a foundation course in machine learning. You can learn many things here, but not deep in any field.
CIT590: Professor Krakowsky is very nice and this is a foundation course in Python and Java.
STAT571: I like the way Linda teaches statistics and data mining. It is interesting to take some wharton courses and you will find them different from CIS courses.
What internships have you had? If you know your post graduation plans, please include here.
I worked as a bioninformatics & and Data Science Co-Op at BlueBird Bio, Inc for 6 months in 2021, and now working as a data science intern at TIBCO, Inc.
What advice do you have for new students?
Never restrict yourself into one specific field. Penn is a good place to explore different topics, field and schools.
What classes have you taken?
Share a little bit about yourself.
I'm a dual degree student in biotechnology and DATS, will graduate Fall 2022. I like K-POP dancing and play Ring Fit adventure and Just Dance on switch. I'm now interested in bioimage classification and business data analysis.