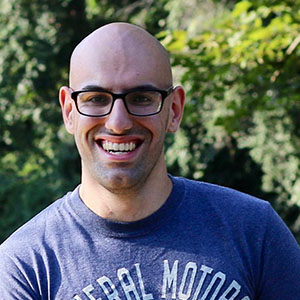 "Above all, enjoy your time at Penn – it will go by quickly! Make it a priority to meet new people and build your network. Plan out your workload using Penn Course Review."
---
Contact Information: parsaf@seas.upenn.edu

Degree(s) M.S.E. in Data Science, University of Pennsylvania

Hometown: Potomac, MD
What field of Data Science are your interested in?
Data Analytics, Machine Learning
What drew you to study Data Science at Penn?
Penn has an excellent academic reputation and a strong focus on interdisciplinary education. The data science program specifically is very flexible and diverse in terms of its curriculum.
What are some classes that you have particularly enjoyed and why?
CIS 545 provides a great overview of the entire data science process. STAT 571 focuses on using R for data analysis and machine learning.
What internships have you had? If you know your post graduation plans, please include here.
N/A
What advice do you have for new students?
Above all, enjoy your time at Penn – it will go by quickly! Make it a priority to meet new people and build your network. Plan out your workload using Penn Course Review.
What classes have you taken?
CIS 545, CIS 550, ESE 542, CIS 523, CIS 700, STAT 571, STAT 535

Share a little bit about yourself.
I am originally from the DC metro area and studied Information Systems and Statistics at the George Washington University. After graduating, I worked as a technology consultant at EY. My hobbies include reading, exercising, and working on cars.