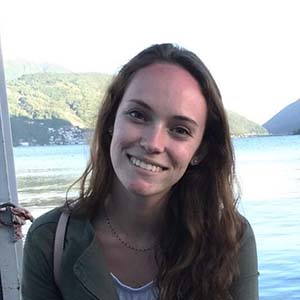 "Take advantage of the resources Penn gives you! Being at Penn gives you access to career services, gym classes, access to student organizations and other resources that can assist you in developing a network at Penn."
---
Contact Information: arkahn@seas.upenn.edu
Degree(s) M.S.E. in Data Science, University of Pennsylvania

Hometown: Jupiter, FL
Which field of Data Science are you interested in?
Data Analytics, NLP

What drew you to study Data Science at Penn?
I decided to pursue a masters in Data Science to further my understanding of machine learning and I chose Penn due to the strong alumni network and academic reputation.
What are some classes that you have particularly enjoyed and why?
I enjoyed CIS 519: Applied Machine Learning because of the breadth of topics covered and GAFL 531: Data Science for Public Policy because of its focus on presenting material to non technical audiences!
What internships have you had? If you know your post graduation plans, please include here.
In undergrad I was a Data Science intern at Verizon working on the customer facing chat-bot. Between graduation and coming to Penn, I worked full time at Accenture for 2 years as a Data & AI Senior Analyst.
What advice do you have for new students?
Take advantage of the resources Penn gives you! Being at Penn gives you access to career services, gym classes, access to student organizations and other resources that can assist you in developing a network at Penn.
What classes have you taken?
CIS 545, CIS 519, CIS 523, ESE 542, GAFL 531, STAT 535

Share a little bit about yourself.
I'm originally from south Florida and went to undergrad at the University of Florida (go gators!) where I majored in Computer Science. After undergrad I worked in analytics at a management consulting firm for a few years before coming to Penn. My hobbies include cooking new foods, hiking, and reading science fiction! I am coming into my second year as a DATS student and am graduating this December.