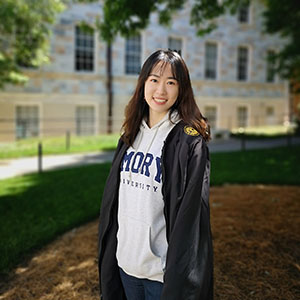 "I love seeing how we could use models to find patterns among a set of messy data."
---
Advising Hours:
Degree(s) M.S.E. in Data Science, University of Pennsylvania

Hometown: Beijing, China
What field of Data Science are your interested in?
Data Analytics, Machine Learning

What drew you to study Data Science at Penn?
I love seeing how we could use models to find patterns among a set of messy data.
What are some classes that you have particularly enjoyed and why?
I really enjoyed CIS545 because I learned many knowledges about data and also about python during this class.
What internships have you had? If you know your post graduation plans, please include here.
I am working as a data scientist intern at eBay now.
What advice do you have for new students?
Plan ahead and learn more from other students.