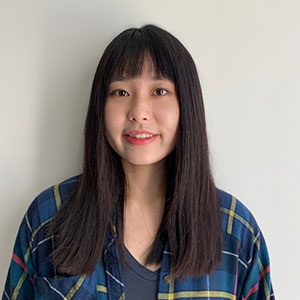 "One of the big advantages of DATS program is a flexible curriculum design, which encourages students to take courses from various departments and gives opportunities to be exposed to different fields of Data Science."
---
Contact Information: 
Degree(s) M.S.E. in Data Science, University of Pennsylvania

Hometown: Seoul, South Korea
Which field of Data Science are you interested in?
During my undergraduate years, I majored in Mathematics/Statistics. I am more interested in Statistics, ML, Data Analytics fields.

What drew you to study Data Science at Penn?
One of the big advantages of DATS program is a flexible curriculum design, which encourages students to take courses from various departments and gives opportunities to be exposed to different fields of Data Science.
What are some classes that you have particularly enjoyed and why?
I especially enjoyed CIS 530 (Computation Linguistics) and CIS 545 (Big Data Analytics). From both of courses, I gained hands-on experience and liked working on final projects because they were related to real life application works.
What internships have you had? If you know your post graduation plans, please include here.
I am working as a Research Scientist Intern at Amazon for this summer. Prior to Penn, I was working as a Decision Scientist at an E-commerce company.
What advice do you have for new students?
Don't be hesitant to reach out to people and embrace yourself throughout this journey. In the beginning, it was overwhelming for me to catch up with course materials and interview for internship positions. There were many rejections and challenges that discouraged me, but I realized that I could lean on DATS friends and power through challenges with them. Stay positive and work with your peers 🙂 Also, I recommend to think early about fields/positions that you want to apply and focus on preparing for specific roles because there are many data science positions that might require different prep works for interviews.