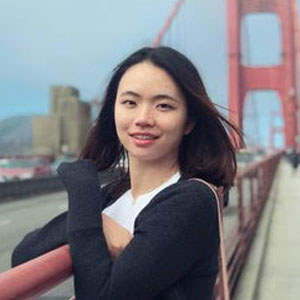 "After I graduate, I first plan to become a Data Scientist/Machine learning engineer in the Internet industry."
---
Advising Hours: Friday's 3:30PM
Degree(s) M.S.E. in Data Science, University of Pennsylvania

Hometown: Hangzhou, China

What was your background before joining the Data Science (DATS) Program?
Finance & Public Management
What drew you to study Data Science at Penn?
Small cohort, flexible curriculum requirement, Cross-disciplinary learning opportunity.
What are some classes that you have particularly enjoyed and why?
CIS 520. Lyle is very passionate and good at teaching. What I learnt on this course is also very useful in the interview.
What internships have you had? If you know your post graduation plans, please include here.
Data Scientist Intern at PayPal, 2020 Summer. But before that, I have multiple internships experience in FinTech, Internet, Retail and etc. After I graduate, I first plan to become a Data Scientist/Machine learning engineer in the Internet industry.
What advice do you have for new students?
Plan early, start early. Make friends.