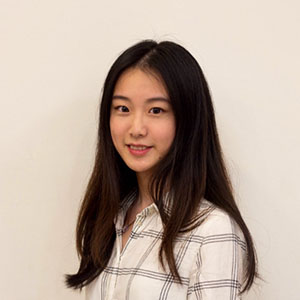 "Take advantage of the flexibility of the curriculum to explore different areas of interest."
---
Contact Information: mchen08@seas.upenn.edu 

Degree(s) M.S.E. in Data Science, University of Pennsylvania

Hometown: Shanghai, China
What field of Data Science are your interested in?
Data Engineering and Machine Learning

What drew you to study Data Science at Penn?
The flexibility in the curriculum to be able to focus on the areas we are most interested in. 
What are some classes that you have particularly enjoyed and why?
Having little knowledge of data science when entering the program, I found CIS545 to be very helpful. It introduced me to many new topics and provided a great overview. The project at the end also demonstrated the applications of these topics. 

What internships have you had? If you know your post graduation plans, please include here.
I am working as a machine learning intern this summer in a pharmaceutical company. 
What advice do you have for new students?
Don't feel pressured to decide on your plans now. Take advantage of the flexibility of the curriculum to explore different areas of interest. Connect with advisors, professors and classmates. 

What classes have you taken?
CIS 520 (Machine Learning), CIS 545 (Big Data), CIT 590 (Programming Techniques), CIS 550 (Databases), STAT 711 (Forecasting), CIT 596 (Algorithm)

Share a little bit about yourself.
Two random facts: I love photography and I have a super cute cat named Sasha.