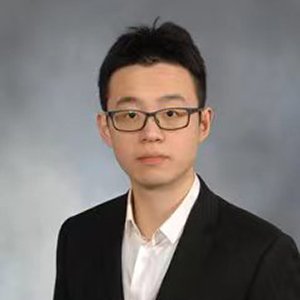 "If you are not sure about whether to do something, do it. We will never do something big if we are afraid of mistakes."
---
Contact Information:
Degree(s) M.S.E. in Data Science & Robotics, University of Pennsylvania

Hometown: Nanjing, China

Which field of Data Science  are you interested in? 
Data Analytics, Machine Learning, Data Interpretation
What drew you to study Data Science at Penn?
I feel happy studying data science at Penn, and I am kind of good at it.
What are some classes that you have particularly enjoyed and why?
MKTG 776 is my favorite one even if I didn't really take this course. This course is so popular that I cannot get a permit, so I audited the first half of it. It inspires me a lot and pushes me to think out of data.

What internships have you had? If you know your post graduation plans, please include here.
I have tried many different intern positions in past years, like technical consultant, mechanical engineer, director assistant, high school teacher, program coordinator, across industries like education, health care and manufacturing. My favorite one is the data science internship I currently have at Comcast, since it turns out that data science is my true interest after years of exploration.
What advice do you have for new students?
If you are not sure about whether to do something, do it. We will never do something big if we are afraid of mistakes.

Share a little bit about yourself.
I am interested in stuff like entrepreneurship, economics, and also cars, movies