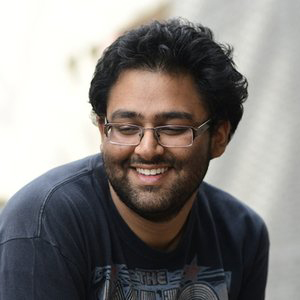 "The way the DATS curriculum is structured allows you to take introductory classes in a wide variety of fields/domains – take advantage of that."
---
Contact Information: karmanya@seas.upenn.edu 

Degree(s) M.S.E. in Data Science, University of Pennsylvania

Hometown: New Delhi
What field of Data Science are your interested in?
Natural Language Processing and Machine Learning

What drew you to study Data Science at Penn?
The strong NLP department.

What are some classes that you have particularly enjoyed and why?
CCB and Lara Martin's Interactive Fiction and Text Generation class, it was very fun, and coupled together how to put together applied NLP systems with themes and motifs of storytelling. I also really enjoyed CIS520 with Lyle Ungar.

What internships have you had? If you know your post graduation plans, please include here.
Before starting at Penn, I had worked as a Data Scientist/Machine Learning Engineer for about 3 years. This summer I'm interning at Twilio.
What advice do you have for new students?
The way the DATS curriculum is structured allows you to take introductory classes in a wide variety of fields/domains – take advantage of that. Secondly, get started with interview prep and internship searching early, to save yourself the stress of last minute job searches.
What classes have you taken?
CIS520, ESE542, CIS545, CIS522, CIS530, CIS700-1 (interactive fiction generation)

Share a little bit about yourself.
I'm obsessed with brazilian jiu jitsu and natural language processing