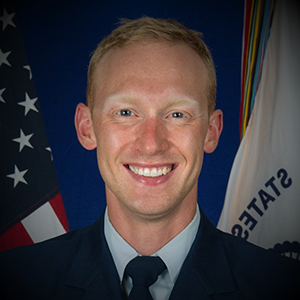 "Be proactive in meeting your professors. Early in the semester schedule a meeting to introduce yourself and tell them why you're taking their class. That personal connection helps the course feel "smaller."
---
Advising Hours:
Degree(s) M.S.E. in Data Science, University of Pennsylvania

Hometown: Columbus, OH

What field of Data Science are you interested in?
Analytics, Machine Learning, Natural Language Processing, Statistics
What drew you to study Data Science at Penn?
2 year program, location/city, Ivy League education
What are some classes that you have particularly enjoyed and why?
Big Data Analytics (CIS 545) – great overview of the data analytics process; Machine Learning (CIS 520) – super helpful for learning the ins and outs of the most common models out there.
What internships have you had? If you know your post graduation plans, please include here.
No internships; I have done data analytics & machine learning work for the US Coast Guard. After graduation, I'll work at the US Coast Guard Academy as a Mathematics/Stats and Comp Sci instructor.
What advice do you have for new students?
1) Be proactive in meeting your classmates; get together with them to work on assignments or just to have fun. 1B) Also be proactive in meeting your professors. Early in the semester schedule a meeting to introduce yourself and tell them why you're taking their class. That personal connection helps the course feel "smaller." 3) Office hours are crucial to your success! Put the times in your calendar to attend some of them on a semi-regular basis, even if it's just to hear what other students are asking and talking about. Some great questions came out of the office hours I attended/listened in on.