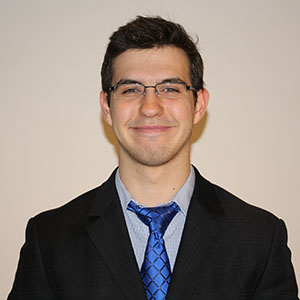 "The connections you make here are often just as important as the skills you develop."
---
Contact Information: gallagd@seas.upenn.edu

Degree(s) M.S.E. in Data Science, University of Pennsylvania

Hometown: Westfield, NJ
What field of Data Science are your interested in?
Data Engineering, Machine Learning, Natural Language Processing
What drew you to study Data Science at Penn?
The flexibility of the curriculum! Also, Philadelphia is an amazing city.
What are some classes that you have particularly enjoyed and why?
Big Data (CIS 545) is jam packed with great practical information, and Professor Ives did a great job distilling concepts down to their cores. Databases (CIS 550) was also great for pretty much the same reasons.

What internships have you had? If you know your post graduation plans, please include here.
I worked before Penn as a head neuroscientist at a neuromarketing research firm. I'm not totally sure which direction I'm going after school- there's so much exciting stuff out there!
What advice do you have for new students?
Actively make time to connect with your peers. The semester can really get away from you, and it can become genuinely hard to reach out when you get busy. Yet, the connections you make here are often just as important as the skills you develop.
What classes have you taken?
CIS 545 (Big Data), CIS 519 (Applied ML), CIS 550 (Databases), CIT 590 (Programming Languages and Techniques)